1 Kg Chocolate Truffle Cake and Photo Mug ( Gifts Delivery For Him )
1 Kg Chocolate Truffle Cake and Photo Mug ( Gifts Delivery For Him )
Product Description
Personalized Mug
Half kg Chocolate truffle cake
Compare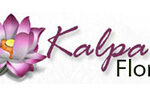 Product Description
1 Kg Chocolate Truffle Cake and Photo Mug ( Gifts Delivery For Him )
Product Description
Personalized Mug
Half kg Chocolate truffle cake
THIS MAKES A PERFECT GIFT FOR :
Your Wife or Husband to wish them a happy anniversary.
Your Girlfriend or Boyfriend to wish them a happy birthday.
Your Mother to wish her mother day.
Note:
Delivered product might vary from the image shown.
This product is perishable therefore delivery will be attempted only once.
The delivery cannot be redirected to any other address.
  PLEASE CLICK ON THIS LINK MORE VARIETIES : https://www.kalpaflorist.com/product-category/combos/
  CALL US : +91 – 92168 – 50252 ( WHATSAPP AVAILABLE ) 
PINTEREST  :  https://in.pinterest.com/kalpaflorist/
TWITTER  : https://twitter.com/Raghoosharma
 FACEBOOK  
 : https://www.facebook.com/kalpasendcakesflowerscombosjalandharpunjabindia/
CHECKING OUT ON YOUTUBE  
 : https://www.youtube.com/channel/UCF9iFy_51KHucr3zcDcHQ2A
FOLLOW US ON INSTAGRAM  
 : https://www.instagram.com/kalpa__florist/
1 Kg Chocolate Truffle Cake and Photo Mug | Gifts Delivery For Him | Kalpa Florist, gifts delivery for him, birthday gifts delivery for him, valentine's day gifts delivery for him, valentines gifts delivery for him, unique birthday gifts delivery for him, Send Cakes to Nurmahal, Wedding Cake to Nurmahal, Cakes to Nurmahal, Mickey Mouse Cake to Nurmahal, Cakes Delivery in Nurmahal,Cakes Shops in Nurmahal, Send chocolate cake in Nurmahal | Send chocolate cake to Nurmahal
Brand
Kalpa Florist